Outputs and Results
The GOAL of the project is to promote women entrepreneurship in the partner countries following the European and regional goals. Both at European and NPA region level, the female creativity and entrepreneurial potential are an underexploited source of economic growth and jobs and should be further developed. Transnational learning and share of succesfull business models has been recognized to be a tool to reach the goal, and are central element in W-Power implementation. As a RESULT, greater understanding of regional and transnational barriers which impact negatively on women entrepreneurs will be reached, as well as enhaced business support ecosystem for start-ups and small businesses which helps to address these barriers.
---
Output 1 Regional forums for empowering women entrepreneurship
Regional forums for empowering women entrepreneurship will be established as a result of WPT1 work. Forums will continue the improvement of regional business environment after project lifetime. Forum design will follow quadruple helix structure, thus in addition to SMEs and business advisory bodies, representatives of administration, education & research, and civil society will be engaged to the forum. Best practises and development areas will rise up during the project implementation (regional and transnational stakeholder groups), and lessons learnt wil be disseminated alongside the output launch.
Publications
---
Output 2 Transnational learning programme for women entrepreneurs
The project output is a model for transnational learning and capacity building of women entrepreneurs, based on regional and sectoral strengths. The elements of the transnational learning programme include upskilling both in regional and multicultural teams, networking across sectoral borders and interregional peer-to-peer mentoring scheme for women entrepreneurs. A model and guidelines for the programme will be created by the end of project based on piloting and co-creation. The output will be disseminated both inside the project partnership and stakeholders as well as outside the partnership.
Publications
---
Peer-to-peer Networking Programme
---
Personal branding on social media and online
How to blog and write online
Strategic use of social media how to create a plan that works
W-Power Imposter Syndrome Webinar
Accessible text files of the "Enhance your communications skills" webinars
---
Output 3 Gender-sensitive coaching concept (model and tools)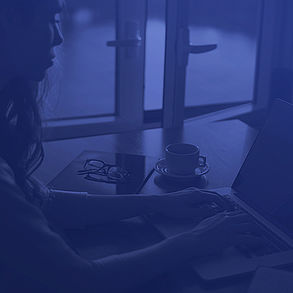 Gender-sensitive coaching concept (model and tools) to be created will help business advisory bodies to confront existing and potential women entrepreneurs in their business services. Coaching concept will include aspects of diversity management and thus help the business advisors to better support different demographic groups (young women, housewives, immigrants, indigenous women). Women in project regions will also be encouraged to benefit the model and tools in their existing businesses or to set-up new businesses.
Gender sensitive coaching concept
Digital Event Report March 2021/ The Irish Thematic Week
---
---
Facts about female entrepreneurship
The animation "Facts about female entrepreneurship" presents assumptions, facts, possibilities, and support needs related to gendered entrepreneurial perception. The animation provides suggestions for business advisors and coaches, on how to better support different demographic groups in entrepreneurship. Animation is based on the findings from the W-Power project Gender-sensitive coaching concept, expert webinars, and tools.
---
W-Power Business Model Canvas
---
---
Output 4 Innovation platform for new pre-startups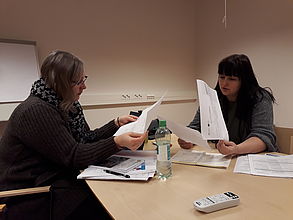 Innovationplatform for new pre-startups will be created and piloted during the project. Best regional practises will be refined to a joint model, which enables new innovations with high business potential. Platform consists of clearly defined structure, design and code of conduct, which makes it easily trasfrable to different frameworks. Platform is specially suitable for knowledge intensive businesses, e.g. as an innovation tool for higher education students, but fail to refine their skills towards entrepreneurship. Thus, the platform created will help this process and rise the interest of skillful women of all ages to start their own business in sparsely populated communities.
Publications
---
How to organize a business idea competition?
Modelling the W-Power Innovation Platform for New Pre-Start-Ups